Online Safety
 The following information will provide:
An increased awareness of current and potential threats to children when using online and/or mobile technologies. √
An improved ability to identify areas and issues within the children's school and home environment when safeguarding children's wellbeing online. √
An increased knowledge of e-safety methods, support and best practice guidance. √
An improved ability to apply appropriate practical precautions. √
An enhanced understanding of recommended responses to safety breaches and incidents and specialist advice and support. √
Please see our Online Safety Policy below:
Why not click on the link below, to read all about: 
Digiducks Big Decision Internet Safety Story
360 degree safe
Designed by the internationally renowned SWGfl E-Safety Team, 360 degree safe is a free online self-review tool with over 2600 established establishments from more than 140 Authorities that helps schools to review, manage and record their current Online Safety provision on a five-point scale - Basnett Street Nursery is one of those schools!
Online technologies have allowed school boundaries to stretch way beyond the school gate - 360 degree safe has been designed to support schools through the online safety process, defining strategy, raising standards and celebrating success.
NSPCC Online Safety for Under 5's
You should start talking yo your child about keeping safe online at an early age.  It's easier to have conversations ablot online safety little and often, rather than trying to cover everything at once.
START setting some boundaries now - it's never too early to do things like set limits for the amount of time they can spend on the computer.
KEEP devices like your mobile out of reach and make sure you have passwords/PINs set up on them for the times you might lend them to your child...or for when they simply get hold of them themselves!
ENSURE your home page is set to a child-friendly and appropriate website like CBeebies.
TALK to friends about what websites their children use.
CHECK the age ratings or descriptions on apps, games, online TV and films before streaming or downloading them and allowing your son or daughter to play with or watch them.
SET 'Safety Mode' up on YouTube to help filter out explicit content.
IF you use Google, turn on Google 'Safe Search' to filter sexually explicit content from your research results.
EXPLAIN your technology rules to grandparents, babysitters and the parents of your child's friends so that they also stick to them when they're looking after your child.
REMEMBER that public Wi-Fi (e.g. in cafes) might not have Parental Controls on it - so, if you hand over your ipad to your child while you're having a coffee, they might be able to access more than you bargined for!
For more help and advice visit www.nspcc.org.uk/onlinesafety or contact the NSPCC helpline on 0808 800 5000 to discuss any concerns.
Reporting On-Line Concerns 
Things can go wrong online as well as offline.  Your child might be upset by inappropriate content during social networking.  By making a formal report, you could help to improve the experience for all users of that service and also help to protect other young people from worry and harm.
Visit the Digital Parenting website at www.vodafone.com/parents for a more detailed guide to reporting online concerns, including how to send reports to Club Peguin, CBBC, Moshi Monsters, Stardoll, Twitter and Habbo Hotel.
*** Online Safety Support for Parents and Carers *** 
There is an abundance of resources that can be accessed by parents that give advice and support on a broad range of issues related to young people (and adults) and their use of technologies.  Some are listed below:

Parent Info - Expert information to help children and young people stay safe online.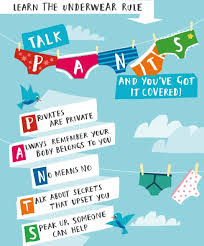 Talk PANTS - NSPCC - A simple way that parents can keep children safe from sexual abuse.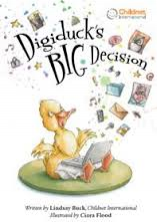 Digiduck's BIG Decision - A brillant e-safety resource for young children and a good friend online!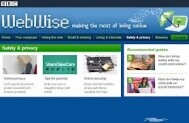 BBC Webwise - is part of the BBC website with help & support for all aspects of internet safety.
Think U Know - 'The Parents' and Carers' Guide to the Internet', has been created by CEOP to provide a light hearted and realistic look at what it takes to be a better online parent.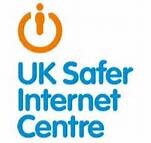 UK Safer Internet Centre - "The Parents Guide to Technology from the UK Safer Internet Centre has been created to answer these questions and introduce some of the most popular devices, highlighting the safety tools available and empowering parents with the knowledge they need to support their children to use these technologies safely and responsibly".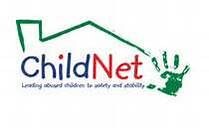 Childnet - The parents section of the Know IT All website. The site contains information about positive ways young people are using different technologies, what the risks are to users and it outlines practical advice in avoiding or minimising risks when using online and mobile technologies.
Google - A guide from Google to show parents how they can protect your family online.
Connect Safely - 'A Parent's Guide to Facebook'
 
***Useful links for -  Keeping Children Safe in the Digital World***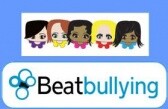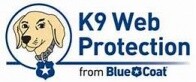 www.parentscentre.gov.uk 
www.saferinternet.org.uk/advice-and-resources/parents-and-carers/parents-guide-to-technology